As guests arrived at Airport Theater on a sunny Saturday morning, a few hot air balloons could be spotted drifting through the sky nearby. It was, in my opinion, a perfect Sonoma County morning! The party room smelled of freshly made popcorn and my favorite Starbucks blonde roast. Our team hurried around to ensure the decorations were hung and the snacks, which were so generously donated by some of our favorite business partners, were ready to be consumed by our eager guests. Right on time, our friends, family, and acquaintances began to arrive. What a wonderful feeling it is to see so many familiar, smiling faces. The biggest delight, for me, is watching the children's eyes light up at the sight of the pink cotton candy being spun. As our guests gathered their goodies, we encouraged them all to enter into a drawing for one of our two gift baskets. Once they made their way through the party room, it was off to the theater they went.
Our guests had the option of viewing Rock Dog or The Shack this year. Rock Dog is about a young dog who dream of being a musician. On his journey to follow his dream, he faces some trials along with many great adventures! The positive energy of our guests as they exited this movie was infectious. Every person came out with a smile on his or her face! Right after the movie, we drew the name of a lucky winner for our first gift basket.
The second movie option was The Shack, which is based on thepopular novel written by William P. Young. The Shack is about a man who faces afamily tragedy but then embarks on an uplifting spiritual journey. The energyof our guets as they exited this movie was much calmer than the previousgroup. While the movie does have a happy ending, we know that quite a few tearswere shed. Who doesn't need a good cry now and then? Despite the calmer mood,our guests were excited to find out who had won the raffle prize. With the helpof one of the youngest McCalls, we drew the name of our second gift basketwinner.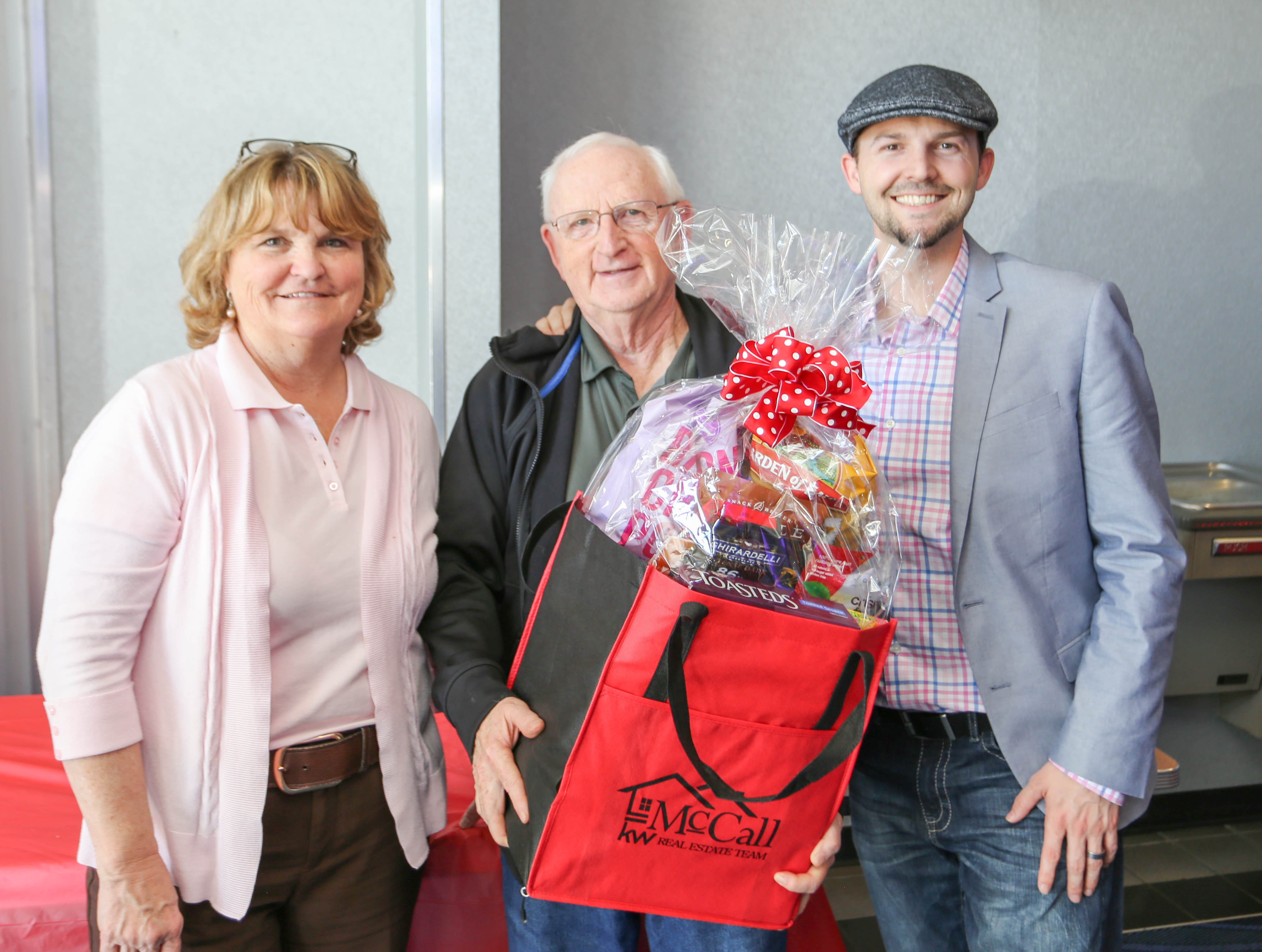 It is a true joy in our lives to be able to hold fun events for our community. The McCall Team wants to thank our clients, friends, family, business partners, and colleagues for their continuous support. A special thank you to Tim & Alexis from TAF Painting & Maintenance for their essential movie theater snack – popcorn, OJ Johnson from Movers of Excellence for his expert cotton candy spinning skills, Otto Kobler and his team at Summit Funding for spicing things up with their Hot Tamales, Erik Oquist from Wells Fargo Home Mortgage for keeping everyone hydrated with easy to grab water bottles, Ernie Ibarrah from Beyond Pool Care for the oh-so-popular Kit Kats, Pollie Barnes from HomeBridge Financial Services for the yummy and health-conscious granola bars, and last, but not least, Edith Balderas from Wells Fargo Home Mortgage for the classic, kid-friendly fruit snacks. These are all professionals we feel confident recommending to our own network. We only work with the best of the best!
We look forward to more events in 2017! Keep an eye out for invitations to our Five + One Workshop on May 9th and Free Scoop Night on August 22nd, just to name a few!